GMP Cleaning & GMP Manufacturing Technicians



Effortless Compliance for Guaranteed Control
Cleanroom Facility Services Is a leading brand in GMP cleaning and GMP Manufacturing Service Technicians, boasting an impressive performance record. The company is recognized as a reliable, mature organization, continually adjusting and perfecting the systems and methodologies used to bring cleanroom standard operation procedures and technology to businesses worldwide.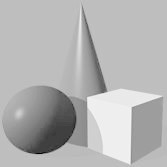 We provide GMP manufacturing technicians for industries that include vaccine manufacturers, pharmaceutical manufacturers, medical device manufacturing, semiconductor manufacturing, microelectronics, biomedical and biotechnology, food, cosmetics, and automotive manufacturers. Cleanroom Facility Service's provides solutions with GMP manufacturing service technicians to fit your company's needs. In developing a GMP SOPs and programs, Cleanroom Facility Service professionals utilize their vast experience and expertise to supply customers with not only the most standards-compliant products and installations, but also the proper training and long-term relationships. Cleanroom Facility Services, now an ISO 9001:2015 certified company, provides continual customer support by offering compliance and best practices for policies and procedures and our technicians.
Manufacturing operations require immaculate facilities to perform and succeed in today's marketplace. High standards of good manufacturing practices (GMP) yield high profits, as efficient companies minimize product loss, downtime, and pass inspections with ease. If your business works in any of the following manufacturing industries, you need experienced technicians to maintain the efficiency of your facility.
Food

Pharmaceuticals

Cosmetics

Medical Equipment

Biomedical & Biotechnology

Automotive

Aeronautical Construction

Microelectronics
Semiconductors

Cleanroom Facility Service's GMP manufacturing technicians provide results that minimize production losses, microbial contamination, and lost time. Less contamination means fewer material losses, better time management, and correspondingly higher profit margins. Through the use of GMP cleaning, systems, microbial monitoring, certification and test systems and training combined with a meticulous adherence to standards compliance, Cleanroom Facility Management is able to achieve results for GMP validated industries that meet or exceed the expectations of its customers.
Count on us when you need GMP manufacturing technicians.. Our certified professionals guarantee clean, compliant facilities, so as to maximize the productivity of your company. We are fully compliant with all FDA standards. Expect quality work, efficient cleaning, and unequaled ROI.
Quality Cleanroom Manufacturing Services 24 Hours a Day
Trust our GMP manufacturing technicians for custom, cost-effective solutions. We are flexible to work around the schedule of your operations. The quality of our work is backed by more than 20 years in Cleanroom certification and testing, training qualified technicians for manufacturing industries. We are compliant with the following certifications:
ISO 14644 - 1 & 2

IES RP-CC006.2

ISO 9001:2015
Depend on us for quality work. Our professionals are trained according to the most current standards, learning new technologies and methods. We make compliance seem effortless, exceeding your expectations in performance and working conditions. Trust us to do the job right the first time.
Cleanroom Facility Services is your trusted company with over 20 years in cleanroom certification and providing qualified GMP manufacturing technicians.
For more information on our GMP manufacturing technicians contact us today!
GMP Manufacturing Technicians and GMP Cleaning Services| CFS (877) 771-1877