Quality Products
Guaranteed to meet or exceed US Federal and International standards, Cleanroom Facility Services offers a range of cleanroom supplies. We purchase and inventory supplies on the client's behalf. Samplings of supplies we provide are: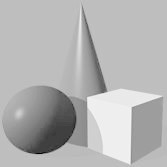 • Cleanroom Mops
• Disinfectants
• Cleanroom Garments
• Buckets
• Micronova™ Products


• Cleanroom Wipes

• Nilfisk™ Cleanroom Vacuums
Mop Brochure 10 oz 16 oz 20 oz
Mop Data Sheet
Nilfisk Cleanroom Vacuum Brochure
Cleanroom Wipes Brochure
Cleanroom Shoe Cover Brochure
Cleanroom Certification Companies
Your cleanroom is held to strict standards. To maintain a safe environment for products, research, or clients, you need the right cleaning supplies. As one of the region's most trusted cleanroom certification companies in Irvine, CA, we know the most effective methods and products for maintaining an environment free of as much dust, microbes, particles, and vapors as possible. Count on us to supply the quality cleanroom products your facility needs.
Quality Cleanroom Products and Supplies Picked for Your Facility
All of the cleanroom products we choose for your facility are guaranteed to meet or exceed US federal and international standards. We supply a wide range of cleanroom supplies to suit all of your decontamination and sanitation needs. Our cleanroom certification company purchases and inventories supplies on your behalf for your convenience. Samplings of the supplies we provide are:
Buckets: Pair your cleanroom mops with the best buckets for contamination control. There are many different bucket types available, allowing us to choose the right kind for your facility's mopping system.
Cleanroom Garments: It is impossible to keep a cleanroom clean if its occupants introduce too many new particles, microfibers, and bacteria. Cleanroom garments help prevent this type of pollution. Many different varieties are available through our cleanroom certification company to suit different needs.
Cleanroom Mops: Not all mops are made equal. Cleanroom mops are specially designed to be as sanitary as possible, to pick up microfibers and particles betters, and tolerate strong cleaning chemicals better. We keep you well-stocked with the mops you need to keep your environment sterile.
Cleanroom Wipes: Disinfectant wipes are a convenient way to sterilize an area quickly. However, not all wipes use effective enough disinfectants to meet stringent cleanroom standards. We ensure you always have the right cleanroom wipes close at hand.
Disinfectants: Maintaining a sterile environment requires powerful disinfectants that have been proven to kill the appropriate level of bacteria. Our cleanroom certification company supplies you with disinfectants you can rely on to get the job done.
Micronova™ Products: Since 1984, Micronova has been dedicated to meeting the cleanroom needs of the aerospace, semiconductor, biotechnology, pharmaceutical, and biotechnology industries. They offer a wide range of products, including soaps and sanitizers, mops, tape, sponges, wipes, detergents, and cleaners.
Ensure You Always Have the Supplies You Need
Finding the right cleaning supplies and maintaining an inventory is a tedious task when you have other concerns at your facility. Ensure you always have the supplies you need for your cleanroom by letting our cleanroom certification company handle all of your purchasing and inventorying. You get to enjoy the peace of mind of knowing you are well-supplied while focusing on other priorities. Furthermore, we always remain in close communication with you so you can easily voice any unexpected concerns or new needs.
Contact our cleanroom certification company to discuss your supply needs. We are based in Irvine, California, and serve clients nationwide.